Dental cleanings and exams are two of the most basic yet important preventive treatments we provide at our office. Each time you visit our dental practice for a checkup, we will provide a professional teeth cleaning and dental exam to help your smile stay healthy. During your teeth cleaning and exam, our dental team will: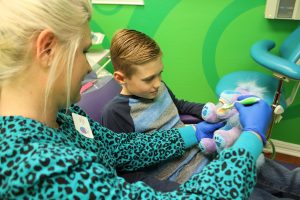 Clean your teeth by removing any plaque or tartar (also called dental calculus), which can lead to tooth decay and periodontal disease
Floss and polish your teeth for a healthy, bright smile
Examine your smile for signs of any damaging dental conditions or diseases
Call us at 972-535-8169 to learn more!