Dr. Hunter and Dr. Aubel in Allen, Texas, absolutely love working with kids, as do the members of our wonderful dental team. We always strive to help children have a fun, happy experience at Allen Pediatric Dentistry by providing excellent customer service and kid-friendly amenities. Learn more about our team members by reading the biographies below, and call 972-535-8169 to meet with our friendly pediatric dentists.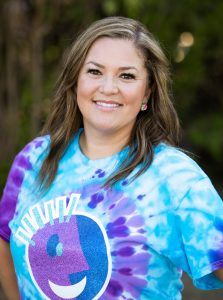 Lori joined our team as an office manager in December 2013. She has been in dentistry since June of 2000. If you have any concerns with our office, no matter how small, she would love to help you with anything you may need.
On the weekends, Lori enjoys spending time with her husband and their two adorable children: Sallie and Sterling.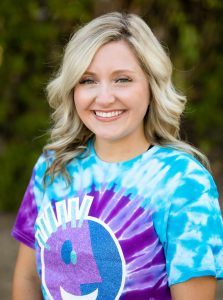 Brianna
Accounts Receivable & Marketing (RDA)
Brianna grew up in Wylie, Texas, and has been in the dental field since 2012. She spent many years in oral surgery but always knew pediatrics was where wanted to be. Brianna joined our office in 2019 and could not imagine being anywhere else. She handles patient accounts as well as marketing.
Outside of work, Brianna loves spending time with her two children: Tatum and Tanner. They stay very busy with select baseball and competitive cheerleading!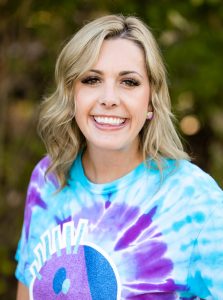 Erin
Insurance Coordinator (RDA)
Erin grew up in Denver and received her RDA certification in 2009. She moved to Texas in 2014, and after getting settled in McKinney, she joined our team in 2016. Erin is cross-trained in our front office and back office and is willing to help out wherever she is needed. She has been a great asset to our Allen Pediatric Dentistry family.
In her spare time, Erin loves spending time with her husband and their two boys: Gavin and Dax. She also enjoys cheering on her Denver Broncos!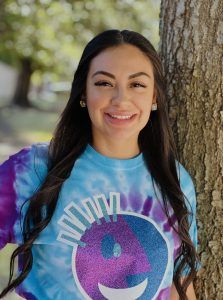 Alex
Patient Relations (RDA)
Alex is originally from Roswell, New Mexico. She received her RDA in 2014 from Eastern New Mexico University. She began her dental career in orthodontics, where she found a passion for working with children. She recently moved to Texas and joined our team in 2022. Alex has been a perfect fit with our team.
Alex spends her free time with her husband, Mark, her three sons and their fur babies, Phoebe and Daisy. They love going to the movies and having family nights together.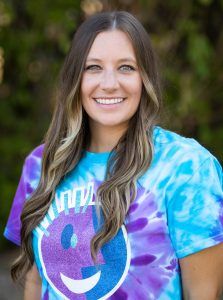 Kadi
Dental Hygienist (RDH)
Kadi attended Tyler Junior College and Texas Woman's University, where she received her bachelor's degree in dental hygiene. Kadi is excited to share her passion for dentistry with the children of Allen Pediatric Dentistry. She is a wonderful addition to our hygiene department.
In her free time, Kadi loves traveling, attending concerts and spending time with her miniature schnauzer, Elvis.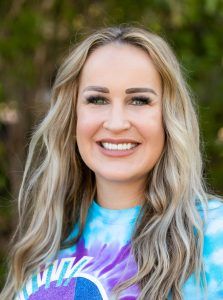 Jaimie
Dental Hygienist (RDH)
Jaimie attended Texas Tech University and graduated with a degree in dental hygiene from Amarillo College. She has been in the dental field for over 20 years, with over 14 years as a dental hygienist. Jaimie loves working with children and fits in perfectly with our relaxed and fun environment.
Jaimie enjoys shopping, reading and traveling. She resides in McKinney with her husband, Derek, their two cats, Greta and Sophia, and their two dogs, Mae and Foxy.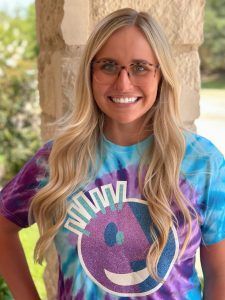 Meegan
Dental Hygienist (RDH)
Meegan grew up in Rowlett and graduated hygiene school in 2016. She has ALWAYS wanted to be in pediatrics and started working with kids in 2019. Her favorite part of being a pediatric hygienist is helping an anxious child enjoy their experience and leave them wanting to come back!
Meegan has 3 adorable Frenchies, Lexi (12), Bat (6), and Tito (8 months). She LOVES traveling, being outdoors, taking Tito for a patio lunch, and spending time with her family!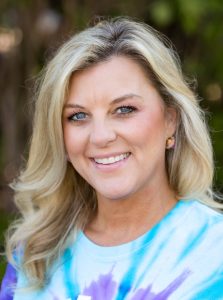 Christy
New Patient Coordinator (RDA)
Christy has been a part of Allen Pediatric Dentistry since May 2004. She has many years as a chairside assistant but has transitioned into being the first smile you receive when you become a patient with our office. Her infectious personality is sure to put you and your child at ease.
Any spare time she might get, Christy enjoys spending with her sweet granddaughter, Catalina. She also loves to cook and play tennis.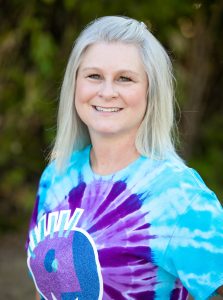 Keri
Dental Assistant (RDA)
Keri has been with Allen Pediatric Dentistry for over 20 years! As a registered dental assistant, Keri holds certifications in CPR, nitrous oxide, radiology, infection control, coronal polishing, and pit and sealant placement. Keri has a great wealth of knowledge for keeping your child at ease if they become apprehensive. She also finds ways to have fun around the office and maintain high morale, keeping smiles on everyone's face.
Keri and her husband, John, have one son, John Jr., and twin daughters, Josie and Mya. Together, they enjoy camping, canoeing, and spending time with friends and family.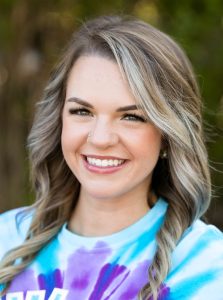 Kelsey
Dental Assistant (RDA)
Kelsey grew up in nearby Plano, Texas, where she obtained her RDA certification in 2013. After working in different specialty offices over the years, Kelsey decided that pediatrics was where she belonged. She joined our team in 2018 and has been a wonderful addition to our team.
In her spare time, Kelsey is with her husband, their three boys and their many farm animals on their ranch in Bells, Texas!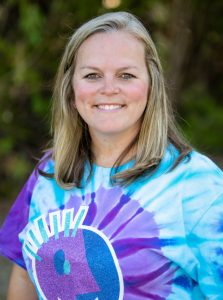 Sabrina
Dental Assistant (RDA)
Sabrina was born and raised in Irving. She started her dental career in 2006. After practicing in general dentistry, she found her passion for working with children in 2011. She loves having fun with the kids while making sure they receive the best dental care.
In her spare time, Sabrina and her husband, Jeff, are renovating their home in Princeton. They share their home with their beloved furry children: Messi (dog), Shewkitty (cat), and Boots (cat). When not working on the house, they are spending time with family and friends, four wheeling, and camping.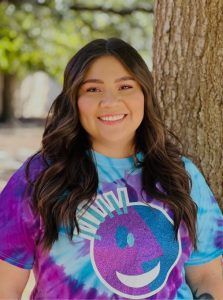 Myra
Dental Assistant (RDA)
Myra is a Texas native and earned her dental assistant certification in 2010. She has worked in pediatric dentistry from the beginning of her career, and there is no other area in the dental field that she would rather be. She is a wonderful source of encouragement to our patients, and her warmth and fun demeanor make her an ideal fit for our team.
Myra is very family oriented and values any time she is able to spend with her family. She also loves being with her energetic cat, Dexter, who keeps her on the move at home. She enjoys painting pet portraits and attending sporting events and concerts with her siblings.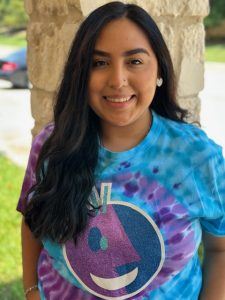 Karina
Dental Assistant (RDA)
Karina is one of the newest members of our team. She recently graduated from DRTA where she received her Registered Dental Assisting license. Before entering the dental world, she worked with children for over 3 years in childcare where she developed her passion and interest in working with young children. Her sweet personality and contagious laugh will put your child at ease.
In her spare time, she loves spending time with her family. Especially her niece and nephew. She also spends a lot of time at the dog park with her fur baby, Bubba!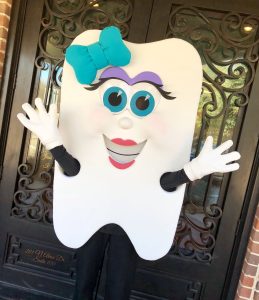 Molly joined our team in 2017. She has been a true joy to have around the office. You can also see her around town at different schools throughout the year where she enjoys teaching kids how to take care of their teeth and make healthy food choices. If you would like to have Molly come visit you, please give our office a call at 972-535-8169.
Hours
| Day | Hours |
| --- | --- |
| Monday | 9:00 a.m. - 5:00 p.m.* |
| Tuesday | 8:00 a.m. - 5:00 p.m. |
| Wednesday | 8:00 a.m. - 5:00 p.m. |
| Thursday | 8:00 a.m. - 4:00 p.m. |
| Friday | 9:00 a.m. - 1:00 p.m. † |
| Saturday | Closed |
| Sunday | Closed |
*Hours may vary during school holidays. | †Only answering phones. | Our pediatric dentists are on-call for dental emergencies at 972-727-0737.
Have questions?